The ProFM Credential Program includes everything you need to build your FM knowledge and skills, prove your competency, and earn the ProFM credential/qualification. The all-in-one program teaches and tests the entire ProFM Body of Knowledge. ​
BUILD YOUR PERFECT PROGRAM.
You have options! Review the information below and make your selection.
---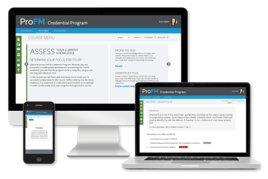 12-month access to online reading materials, study tools, and the ProFM final assessment.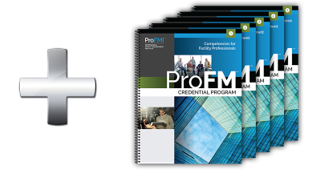 Add Printed Books to Online Order
Add printed versions of all five modules in the ProFM program for reference and note taking.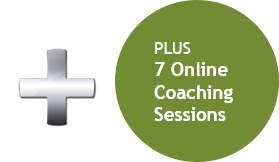 Add 7 Online Coaching Sessions
Add seven, 1-hour online sessions led by a ProFM-credentialed expert instructor.
Volume Discounts are available: Save a minimum of $340 on purchases of 2 or more. Learn More
Order Your Product Below:
Self-Study
---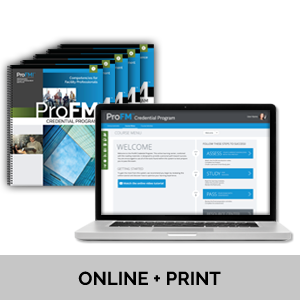 As low as: $1,745.00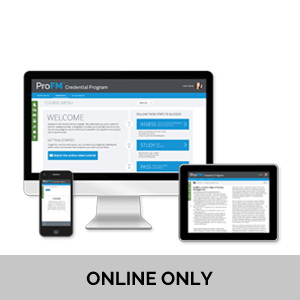 As low as: $1,695.00

If you have already purchased the online version of the ProFM Credential Program and would like to add printed modules click
here
.
Special Pricing and Financing